Our Verdict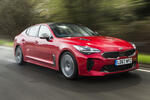 Kia's most dynamically adventurous model yet, the Stinger targets BMW, Audi, Mercedes and the rest of the executive saloon set
First Drive Kia Stinger GT S long-term review

This is a 365bhp, rear-drive sports saloon with something to prove. Let's see if it can

First Drive Kia Stinger 2.2 CRDi 2018 UK review

Oil-burning Stinger handles long-distance journeys with ease, but there's no denying that it's the least exciting version in Kia's line-up
Why we"re running it: To get fully familiar with the dynamic successes and foibles of an alluring driver's car. And to see if the UK public can 'get' the idea of a truly desirable Kia
Month 3 - Month 2 - Month 1 - Specs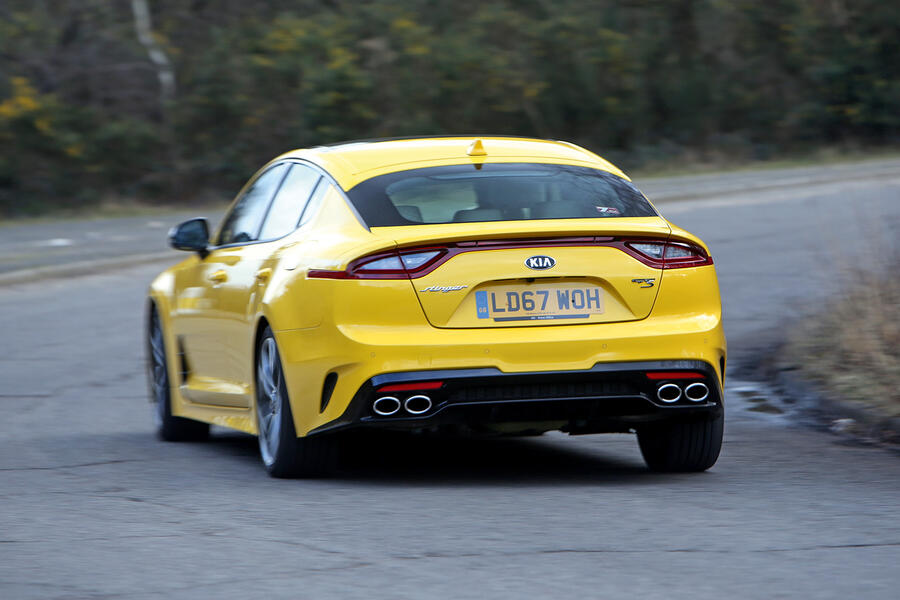 Life with a Kia Stinger GT S: Month 3
We've been stung by a Stinger, but it's hardly the car's fault. Blame that big pothole - 6th June 2018
Just over three months after we first picked up our Stinger GT S from GWR Kia in Brentford, London, Big Yellow was back there, in need of some fairly serious work.
If you've been following our time with Kia's striking new sports saloon, you'll have read how a colleague recently had a rather unfortunate encounter with an exceptionally large pothole on a late-night run back from the airport. The encounter turned out to be an expensive one.
In the days after this episode, after new tyres had been sourced and normal service was thought to have been resumed, it became apparent that something still wasn't right. You see, there was a shudder. An annoying one, from the nearside front wheel that had squared off against said pothole. It became more intrusive under braking.
Nguồn: www.autocar.co.uk